How to signup or register in new irctc next generation website
If you are planning your journey with trains, then you must have an irctc account. In today's word when everything is being online, you should also book your ticket online and to book online ticket you must have an irctc account.
it's not enough to have irctc account but you should also know that how to use it for ticket booking, ticket cancellation, check train status etc.
In new irctc website, the process of registering an account has been changed. here we are going to give you a brief explanation about registering an account in new irctc next generation website
Next Generation Website: New version of irctc portal create in the latest web technologies that's why we are referring it as nextgen website how to login with new irctc website.
Below one by one step listed to signup or get register in irctc website
First Step:
Open link https://www.irctc.co.in/nget/
open the above link in your browser by copy and paste in your browser's new window, Or you can directly click over it.
Second Step:
Click on the register button.
Now click on the register button available on the top of the menu this will open a registration form. For more reference checkout the below screenshot to find register button.

---
Third Step:
Fill the form
Now we will find a registration form of irctc. we need to fill the required form field at least to proceed further. Below is screenshot of that registeration form.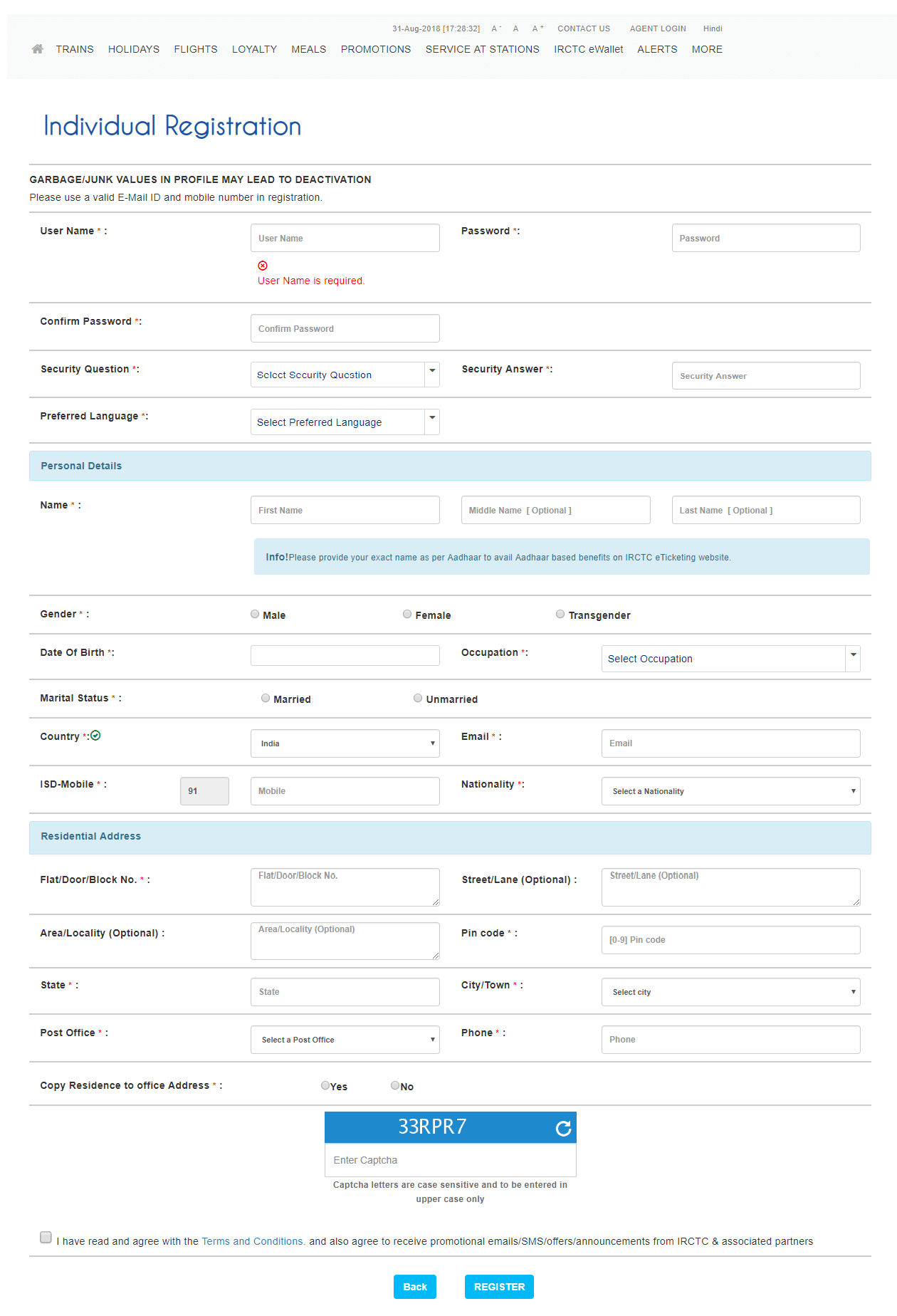 ---
After filling out the required field submit the form. Now your account successfully created.
Points to be noted while filling out the form.
* Password must contains minimum 8 character including one capital letter with number.
* Use new email id, email id must not be used before in irctc
* You should also verify your email with irctc so that all notification related to your account will also sent to your email id.
---
I think you must be clear about how to get register in irctc still if you are facing any issue feel free to contact us on nexgenirtct@gmail.com