How to create account or get register with new irctc next generation website ?
Hello Guys, As we all know that irctc.co.in have changed their frontend structure, and because of that there are many people who are facing some issue while trying to register (sign up) in new irctc nextgenration website.
Why i am saying refering it as irctc nextgenration, because of irctc launched it by saying it the nextgenration plateform for irctc. in our last blog we have also explained how to login with new irctc website.
So directly coming to the point. We need to follow the below steps to get register in irctc
First Step:
Go to https://www.irctc.co.in/nget/
Click over the above link or type it in you browser.
Second Step:
Click over the register button
Then click over the register button shown over the top of the menu. For more reference checkout the below screenshot to find register button.

Third Step:
Fill the form
After clicking on register button you will find out a form. we have to fill the required field of form. Below is screenshot of that registeration form.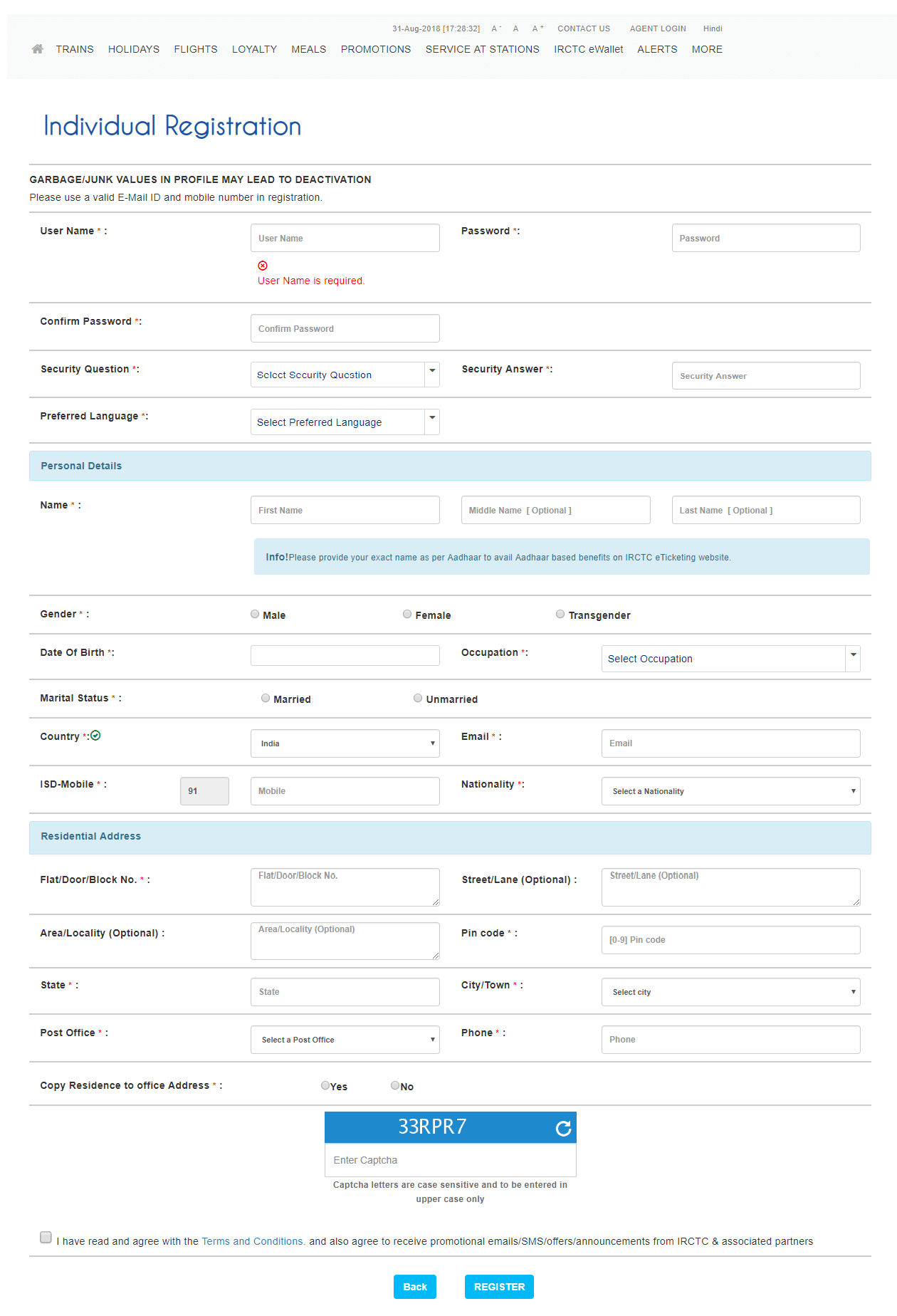 After filling the above form you can login to your account.
Care out of these thing.
* You have to register with new email by using which you already have not get register.
* Your password myust contains minimum 8 charecter and atleast a capital letter.
* Your email id must be varified by sending a link to your email address, so we should varify it.
---
If you are still not able to register yourself in irctc, don't worry we will help you out feel free to contact us on nexgenirtct@gmail.com