Steps to book irctc ticket online
Online Irctc Ticket Booking
Follow Below steps to book your ticket in new irctc nextgenration website
1. Click over the above button, that will redirected you to irctc nextgenration website.
2. Enter Username and password in login form along with captch and otp then press enter.
3. Then you will get redirected to your account.
4. Now you have to enter source and destination in the listed form if you have not entered already. If you have already entered your details then you will find a list of train for that route.
5. Now select the class in which you want to book your ticket, and then click check availability & fare button
6. Enter the details of passanger, click on add more passanger button to add more passanger and then click continoue.
7. Next window will show you the confirmation details of the information till now you have filled then click countinoue booking. 8. Here you have to enter your payment details to confirm your booking. 9. Hurrey, your ticket get booked successfully.
E-ticket: -E-ticket refers to the online ticket and confirmation message of booking will sent to your mobile number and emailid so that you will be able to take print out of your ticket.
I-ticket: -Irctc will send this type of ticket to your address which you have specified.
Below we have explained above process using screenshot
Go to login screen and enter username and password along with captcha and otp then click submit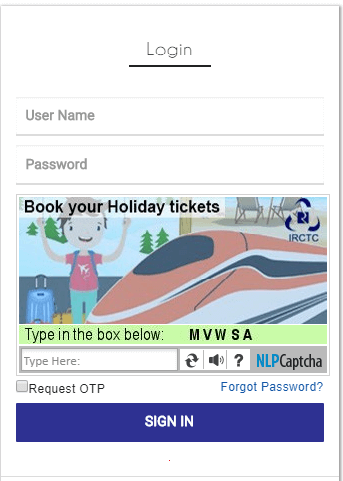 After entering source and destination you will find the list of trains. select class and then click check availability.

Then enter passanger details for whome you want to book your ticket.

Now the next screen will show you the confirmation screen.

Click on countinoue booking and then select your prefered payment gateway.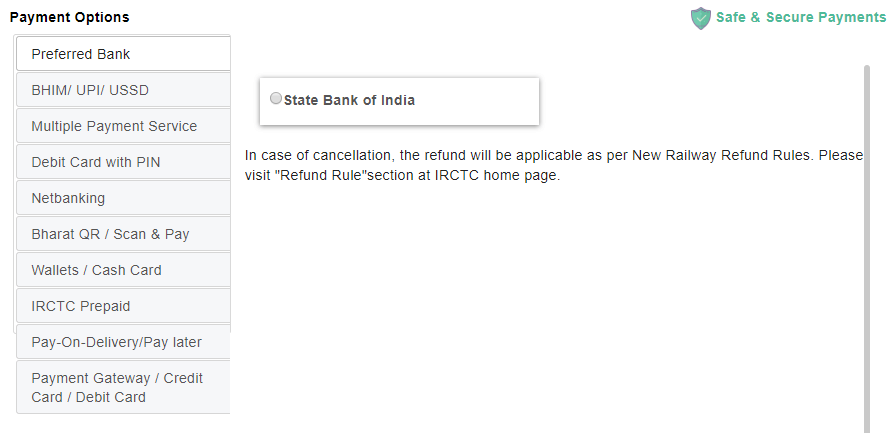 After entering your payment details your ticket will get booked. i hope you
I hope this information will help you to book your ticket with irctc